17 May 2018 :: by Jason Jones :: Comments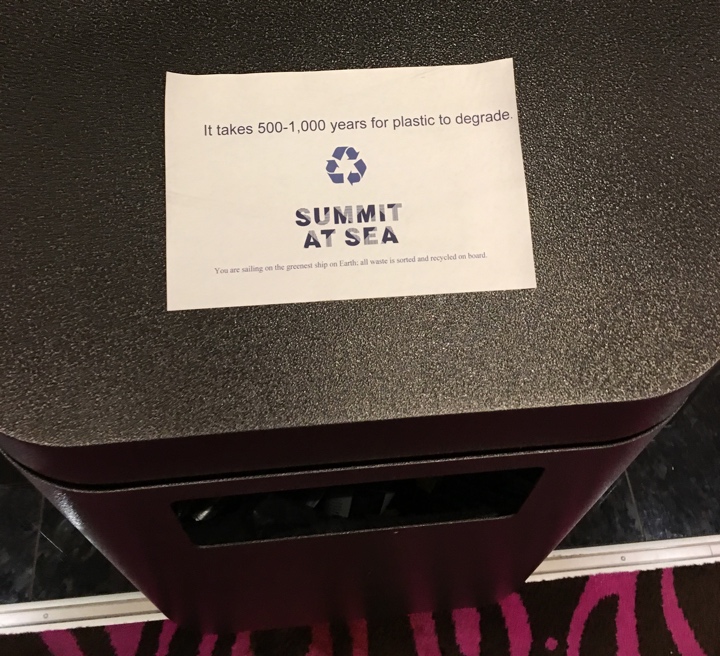 I'm not a full time trash can photographer, it's just one of my passions. This one basically sums up my experience floating around the Caribbean during the Summit at Sea.
You are sailing on the greenest ship on Earth; all waste is sorted and recycled on board.
Even the trash cans were fake woke…
We're on a giant floating mall powered by building sized engines. This is one of the least efficient forms of travel, and the form least useful to tourism dependent local communities. But us rich white people shouldn't have to feel any guilt about throwing away our plastic trash while attending this preposterous party… because a low wage international workforce will be sorting our garbage.