31 Mar 2020 :: by Jason Jones :: Comments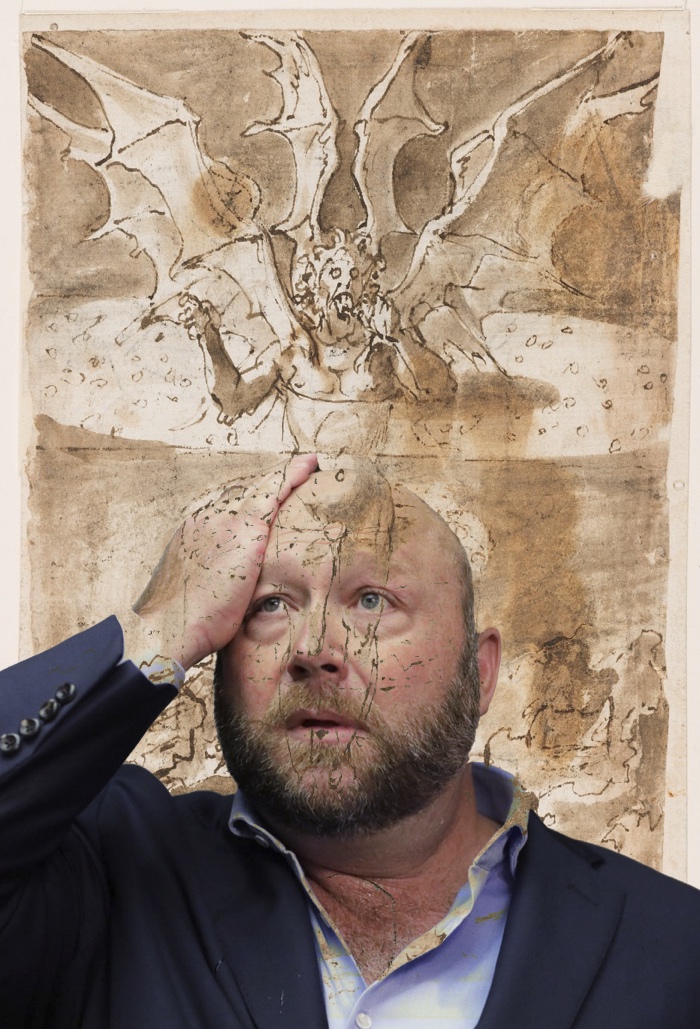 Alex Jones, in case you don't know because you have lived a blessed life, is a conspiracy nut-job who has the blood pressure of a double bacon cheeseburger soaking in a 12 gallon vat of aged donkey lard.
His many years of hate-rage haven't worn well, leaving Jones looking like …
… if Vladimir Putin ate another Vladimir Putin and then died in the back of a mini-van snorting cheese.
… an oversized Dorian Gray blow-up doll of Alex Jones.
… that one of your uncles — you know the one.