Save the Date
03 Aug 2018 :: by Jason Jones :: Comments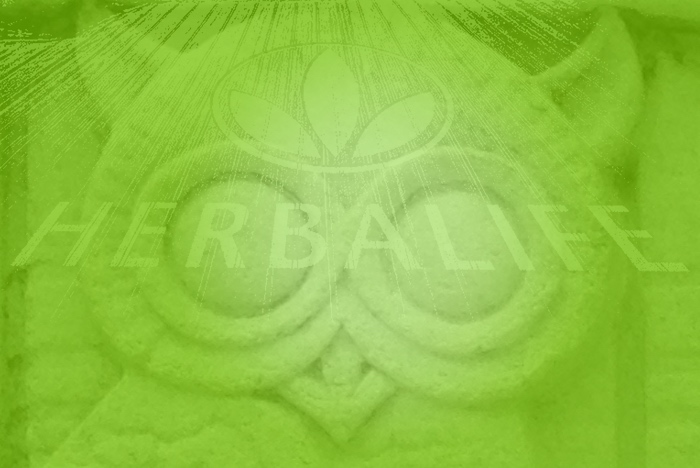 Nearly a full year after it was filed, the first hearing in the Herbalife "Circle of Success" case is set for August 22nd.
I'll update the fun docket with this info, say something about it in a post, and then link to that post in the docket update. That's how I'll handle all the important events in this case. Over the long run it will create an interesting, accessible, victim friendly, record of whatever it is we're all about to learn together.
The court asks that we be prepared to discuss the pending motions, with specific attention to the following:
1) Whether an agent/principal relationship exists between Herbalife and the Individual Defendants.

2) Which, if any, claims are barred by the Bostick Settlement.

3) Which, if any, claims are covered by the arbitration provision included in certain Plaintiffs' Distributor Agreements.

4) Which, if any, claims are covered by the forum selection provision included in certain Plaintiffs' Distributor Agreements.
These aren't exactly the exciting issues. I'd rather we were addressing some of the questions raised in the complaint:
8) Whether Defendants failed to disclose that President's Team members built their downlines by using now banned methods;
11) Whether a substantial portion of the income claimed by President's Team members is derived from laundering the proceeds of other criminal operations through the scheme;
13) Whether Defendants failed to disclose that Distributor Defendants stacked their downlines with empty proxies to facilitate their top-down manipulation of the compensation scheme;
That's the stuff.
But, unfortunately for justice and narrative, much/most court time is spent arguing about whether or not something can even be argued about in court. The law has never stopped being Orwellian-Dickensian. Or should it be Dickensian-Orwellian? What about Orkensian? Dickwellian? (The answers are obvious: No, No, Yes)
When Boies, Schiller & Flexner brought a class action complaint against Amway, the court refused to enforce Amway's arbitration provision. The court then rejected the first proposed settlement as too good for the lawyers, not good enough for the victims. This from the beginning of that opinion:
Although this action commenced nearly four years ago, the parties seek to settle this action relatively early in the proceedings.
Oh my god! The opening song lasted for four years–like the Phish show of my nightmares.
Dickwellian.
This whole time Amway just keeps doing what Amway does. And after several more years of extra paperwork, the court ultimately agrees to approve the same basic bad deal anyway. The massive harm that Amway is so obviously responsible for continues unabated.
After collecting their multi-million dollar payday in that case, Boies, Schiller & Flexner immediately switched sides. Representing the MLM against its victims, they negotiated a scam friendly settlement for Herbalife in the Bostick case. Victims and public advocacy groups objected, and the settlement hearing started like this:
THE COURTROOM DEPUTY: Case No. CV 13-2488 BRO, Dana Bostick vs. Herbalife International of America, Incorporated, et al. Please state your appearances.
MS. PETRAY: Andrea Petray for amicus curiae Truth in Advertising, Inc.
JUDGE MATZ: Good afternoon, Your Honor. Howard Matz appearing for Herbalife. And with me at counsel table are co-counsel Joseph Kroetsch and Mark Drooks.
THE COURT: Welcome back, Mr. Matz.
JUDGE MATZ: Thank you.
THE COURT: It sticks a little bit when I say that, Judge. All right.
Wait, I'm so confused. What's happening here?
Even though they already had one of the world's premier litigation firms on the case, Herbalife had added a new big shot firm late in the show. Herbalife's case in favor of the Bostick settlement was argued by Bird Marella's Howard Matz, a lawyer who had just retired from a full career as a judge on the very court in which the case was being heard. The court reporter is still calling him "Judge" even though he should now be called "Mr. Mercenary."
That's the kinda money, power, and pull that Herbalife has to bring against people like my client Patti Rodgers, a special education teacher in Miami, who–needless to say–can't afford to hire former judges on demand.
Money has the money to protect itself. The judicial system, like all systems, is rigged in favor of those who have already accumulated wealth–even if that wealth was accumulated via fraudulent means. One day you're defrauding tens of thousands of Americans, the next you're the Secretary of Education.
So why even try?
Because this is the only system we have. Because there is beauty mixed in with the badness. Because sometimes the underdog wins. Because fighting for shit to be better feels more like an obligation than a choice.
Hey Herbalife,
I'll see you in court.