Suck and Swallow
21 Nov 2013 :: by sd :: Comments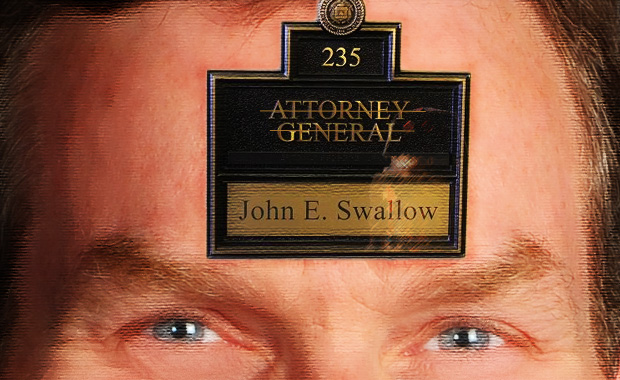 Dirt bag :: piece of shit :: fuck stupid cog in the sick machine … John Swallow … may be set to resign as Utah's Attorney General.
Embattled Utah Attorney General John Swallow has cut a deal with the lieutenant governor's office to resign in order to avoid facing criminal charges, a source told the Deseret News…

In lieu of the criminal charges, the office negotiated a deal calling for only civil sanctions if Swallow would step down.
It's sad … that he won't face criminal charges. But the dirt being wiped off the table here …
Two of the counts allege Swallow failed to disclose that he was an owner or manager of a consulting firm and that he received income from another consulting business. The third alleges he made false and misleading statements about his personal financial condition on campaign disclosure forms.
Criminal penalties remain a possibility. Two county prosecutors — with help from the FBI — are continuing to investigate Swallow, his Republican predecessor, Mark Shurtleff, and others.
So one can still hope for the best :: by hoping for the worst … for Mr. John Swallow.
>> bleep bloop