James Arthur Ray :: Manslaughterer
04 Feb 2010 :: by sd :: Comments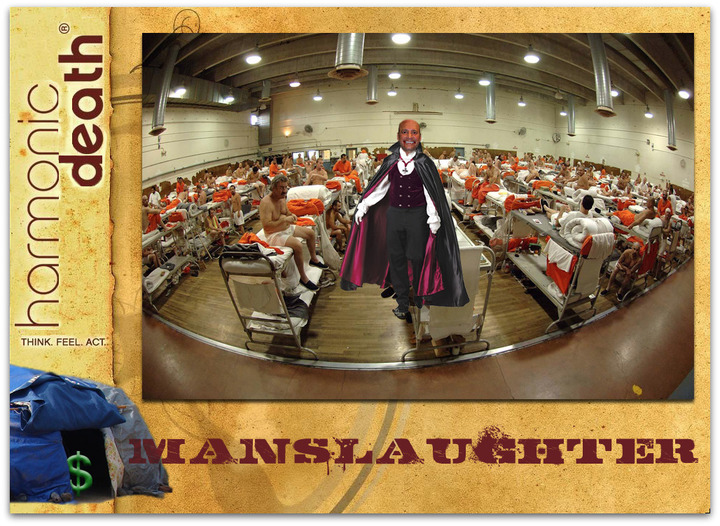 James Arthur Ray :: aka Death Ray :: arrested in Arizona on three counts of MANSLAUGHTER. Word on the street is that he turned himself in to avoid an embarrassing scene :: but there will still be MUCH embarrassment shit eater :: count on it!!
Manslaughter – Arizona Code 13-1103 :: in relevant part …
A. A person commits manslaughter by:

Recklessly causing the death of another person;
Reckless homicide is a step more aggressive than the negligent homicide that was mentioned in the WhiteTrash Papers. I guess the Arizona authorities found Ray's arguments so persuasive that they ratcheted up the charges. Ha ha!
Colleen Conaway's family requests that I pass on their thanks to everyone who has helped shed some light on this disgusting patch of human darkness :: which I do :: and I add my own thanks. To everyone who has been whispering to me :: sending me tips and details :: writing about this on their own web real estate :: adding value in the comments :: calling it out on Twitter and Facebook :: etc. etc. :: THANK YOU! WE are the web :: and we helped!
The fight doesn't end here :: but make no mistake :: charges filed is a big fat win for justice and truth :: and The Salty Droid could not be happier.
>> bleep bloop