Facial Indictment
29 May 2011 :: by sd :: Comments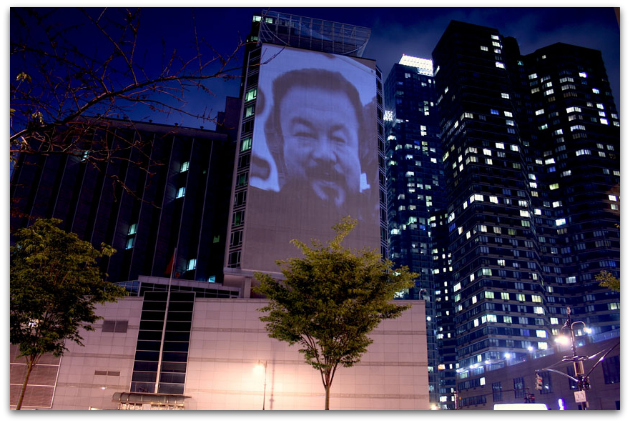 Cuban artist Geandy Pavon had to leave Cuba because he fucking hated the beach. Everywhere you look :: a fucking beach. I mean really :: it's just slutty.
Or maybe it was the soul-sucking totalitarianism?
Some people like beaches … some people don't. Some people like having basic human dignity … some people don't.
Geandy has a project awesomely called "Nemesis" :: describe by me as light-on-real-estate smack downs.
Above :: the image of Chinese artist Ai Weiwei :: wrongly imprisoned by Stalinist bullshit :: projected hugely on the wall of the Chinese Consulate in NYC.
Ha!
Suck it China!
I feel bad being the one to tell you this … but you're horrible :: evil :: bastards.
Says Geandy Pavon in the email sending me this stuffs …
"The concept of the project is to impose the face of the victim on buildings walls that house government offices. This act serves as an indictment of the Chinese totalitarian oppression. The light on the wall is a symbol of revelation."
Hellz yeah :: count me in on that shit!
Geandy conceived the idea in support of Cuban activist Orlando Zapata Tamayo :: wrongly imprisoned by Cuban bullshitery. Orlando Zapata went on a hunger strike demanding what amounted to less than basic human rights for prisoners … and died that way.
Things aren't good enough.
… China-Cuba FakeRobot MashUp …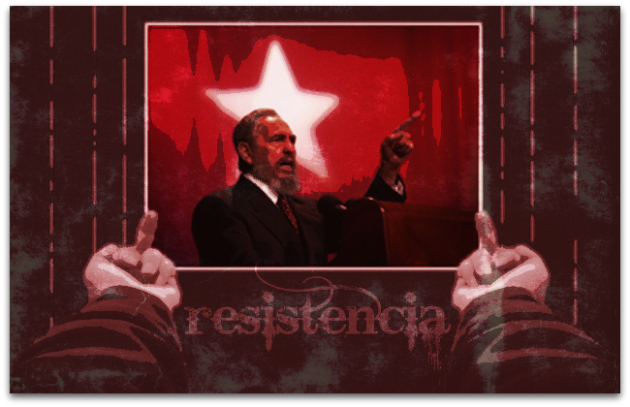 Suck it Castros!
>> bleep bloop