Band of Bothers
28 Jul 2011 :: by sd :: Comments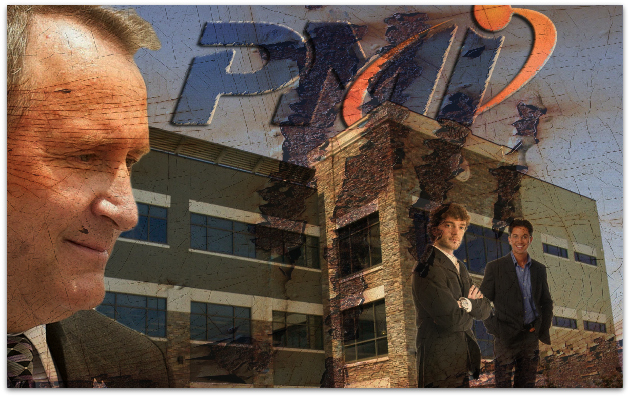 Utah based Professional Marketing International is a proud member of the Alliance for Lifelong Learning. According to The Alliance …
"Consumers can be assured that Members of the Alliance for Lifelong Learning maintain the highest level of integrity; employ experienced qualified instructors, coaches, and mentors; and follow strict standards and practices."
Utah's stellar Attorney General Mark Shurtleff helped to set-up The Alliance :: apparently to make sure everything continued to run smoothly in Utah's lucrative fraud exporting sector.
When PMI's head-honcho Phil Smith isn't boiling leads for hack-bastard-morons like Anthony Morrison and Dean Graziosi … he's serving as the chairman of the Alliance for Lifelong Learning … ensuring standards and integrity and shit.
In 2009 The Alliance met on K Street to consider all of their old-lady screwing options. Guess who came up in the discussions?
"Members expressed their challenges on consumer complaints. It was suggested that Mr. Nixon visit the Utah Attorney General's Office on April 2, 2009 to discuss the concerns and possible solutions to improve customer relations. Following his visit, the Standards and Practices Committee agreed to have a telephone conference on April 6, 2009. The Standards and Practices committee will draft a revision of the current Standards and Practices to include disciplinary measures for violations of the Standards and Practices."
Why enforce the law when you can set up meetings instead?
"In response to recent media inquiries regarding political campaign contributions, particularly those to Mr. Mark Shurtleff, Mr. Nixon encouraged members to respond positively and inform the media they have made additional contributions to other candidates and parties as well. Subsequently, Mr. Nixon offered media training upon request."
Campaign records show that Professional Marketing International contributed big monies to Mark Shurtleff.
For The Alliance!!
Me wonders if Mr. Nixon offers any media trainings regarding fake robots who publish The Alliance's manipulation and destruction sales scripts?
Prolly not … some medias are harder to train for than others.
Mr. Smith might just need to go totally old-school and put his lying fucking head between his knees :: cause it's about to get way worser :: here's a teasing taste …
… someone should call Standards & Practices … that sounded bad.
The Alliance might want to speak with some folks who have real world experience dealing with fake robots. May I please introduce the The Alliance to The Syndicate and The Secret?
Oh that's right :: y'all are already acquainted …
>> bleep bloop