SaltyDroid Interview Requests
18 May 2012 :: by sd :: Comments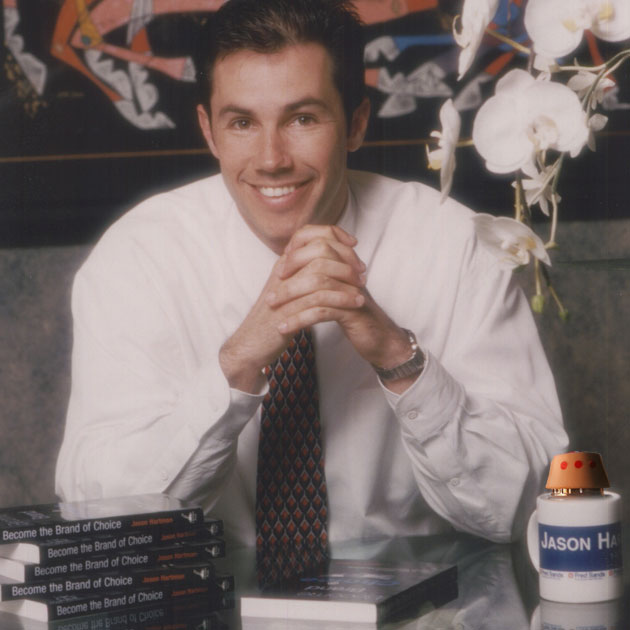 This is totally happening right now … here's the one I'm showing you.
---
---
SUBJECT: Jason Jones Interview Invitation on The Holistic Survival Show
Dear Jason,
After recently becoming familiar with The Salty Droid, Jason Hartman, host of the highly rated Creating Wealth Show and its affiliate show, The Holistic Survival Show, would like to conduct a brief 20-30 minute interview with you (via phone or Skype) regarding your expertise in the field. We, at The Holistic Survival Show offer the critical life skills to protect the people, places, and profits you care about in uncertain times. We believe your knowledge is ideal for one of our upcoming episodes and will provide you with a good promotional opportunity.
Due to the popularity of Jason Hartman's original radio program, The Creating Wealth Show, we have decided to leverage this success and cover the sought-after subjects many of our audience members are requesting that we just cannot cover in our already jam-packed schedule. As a result, The Holistic Survival Show is an affiliate show of Jason Hartman's original program, which has a global audience with listeners in 26 countries. Visit www.JasonHartman.com/radioshows or search "Jason Hartman" at the iTunes store for details. His show has been tracked with over 300,000 downloads, and is regularly ranked in the Top 10 on iTunes charts. Tackling the forward-thinking topics of our world's ambiguous future, The Holistic Survival Show will inform its listeners with first-hand news and information from leading experts like you. Please visit this show's website at www.HolisticSurvival.com.
Jason Hartman will be conducting the interview personally. Jason is President of Platinum Properties Investor Network located in Orange County, California and Scottsdale, Arizona. In addition to his Creating Wealth Show and Holistic Survival Show, Jason Hartman is the "go-to economic expert" commentator on KABC 790AM, the #2 Los Angeles talk radio station.
We believe the interview will be well worth your time, offering a promotional opportunity to listeners in America and several countries worldwide. In addition, guest experts have the opportunity to showcase additional materials (sample chapters, audio, video, etc.) on the members only section of our website for added exposure. There is no charge for anything; our business model is based on the listener / consumer rather than the guests.
Recent guests of the show include famous names like:
Matthew Stein – Current Huffington Post columnist and author When Technology Fails

John Assaraf – One of the experts featured in the hit film and book The Secret

Harry Dent – Best-selling author and economic forecasting guru

Cody Lundin – Urban preparedness expert and author of When All Hell Breaks Loose

Pat Buchanan – Three-time presidential advisor and media journalist

Peter Schiff – Expert economist and well-known author of Crash Proof

Ellen Brown – Economic writer and author of Web of Debt

G. Edward Griffin – Documentary film producer and author with many successful titles to his credit, including The Creature from Jekyll Island, and many others
I would be happy to answer any questions you may have regarding the interview. Please feel free to contact me, Kimberly Spencer Kline, directly at (949) 555-0054 or via email at guests@HartmanMedia.com. We look forward to hearing from you soon.
Sincerely,
Kim Spencer Kline Public Relations, The Hartman Media Company
---
SaltyDroid …
Dear Kim,
You've got to be fucking kidding me.
Sincerely,
SD
---
Kim Spencer Kline …
Dear SD,

This isn't a scam. Jason is a legitimate real estate investor and enjoys educating, the main purpose of his podcasts. He does interviews with guest experts on many subjects. The Holistic Survival Show covers a wide range of topics. He's not trying to sell you anything; he's simply asking for an interview regarding the topics you address on your blog. But if you aren't interested, no problem. Thanks for your time.

Kim
---
SaltyDroid …
So what's John Assaraf an expert on Kim?
---
Kim Spencer Kline …
I understand the point you're making. I enjoyed a couple of the blogs you wrote. Have a good one! :)
---
SaltyDroid …
No Kim.
You've disturbed my peace and tranquility … so now I want an answer.
What is John Assaraf an expert on?
---
Kim Spencer Kline …
Since I have not ever read The Secret and I do not use John Assaraf's products, the only thing I can tell you about him is that he talks about facing fear instead of allowing it to control your life. Just like every other expert or guru out there, his methods work for some, but not for all.

And while I would love to chat more with you, I have to do it on my own time rather than work time. You are only one of many people I have to talk to today.
---
SaltyDroid …
So you put people on as experts when you have no idea who or what they are?
You hold yourselves out to be experts on experts when you know nothing … then you and your fake experts sell things to "customers" based on that illusion?
That is a scam.
The Secret led to some very nice people dying … and millions and millions of dollars worth of destructive pillage.
You are part of the problem.
I'm posting this because it makes me laugh :: so if you'd like to say anything for the world now is your chance … think of it as "a good promotional opportunity.
>> bleep bloop